Are you afraid of buying second hand mobile? Now by using this mobile application it becomes easier to find whether your new or second hand mobile is a theft or genuine product. This is an excellent mobile application launched by Actor Vijay Sethupathi at the city police department commissioner's office.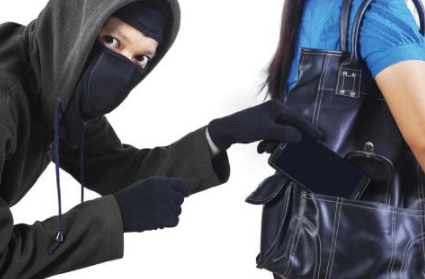 This application can be downloaded and installed in any Android devices by any one from the play store. This app is auto installed in such kind of second hand mobile phones for clear verification of your product.
Main Home page of this DIGICOP displays eight different options which are useful for the users of this application.
Tamilnadu police has uploaded more than 18000 stolen mobile phones are stored in this application. You can enter your IMEI number to check with that database and find out whether your mobile is theft or genuine product.
If the entered IMEI number is available in the blacklist database then it automatically prompts a message to the user that "This is a stolen device" in their second hand mobile phone. In such cases the users are requested to inform the nearby police station immediately.
Users of this app can also launch complaints regarding the theft of their mobile phones by mentioning a clear detail under the report loss category. Users have to enter some important information like Complaint name, IMEI Number, Mobile Number, Mobile Brand, Mobile Model which is an optional field, Mobile lost date , place and address. Then click on Report Loss button to submit your complaint.
You can register with this application by just entering your mobile number and when ever you want to login you can login with this registered mobile number itself.
DIGICOP includes the detail of recovered Mobiles and two wheeler uploaded by the Tamilnadu Government police.
Application users can search in this recovered database for their lost mobile phones and lost two wheeler. Now by using this app it becomes easier for the citizens to recover their lost products without even visiting the police station.
More over public will get a regular update about the TN police department news through this application.
Traffic Alerts are clearly mentioned in this site which acts as a guide for the TN state people. This also helps to gain knowledge about the traffic update in our locality and it empowers the public to follow the basic traffic rules and regulations.
Users can give their desired ratings to this application at it's official page for the public review.
About Us category displays a detailed information about our Tamilnadu Government State police department for the public view.
Check it one more time with the help of this app before buying any mobile phones for the second hand rate and protect yourselves from using the theft products.